Garden maintenance in Timperley is of great importance to those who wish to keep their garden looking great.
There is nothing more exciting for a beginner gardener than to see their garden mature, and garden maintenance in Altrincham can keep the growth from getting out of control.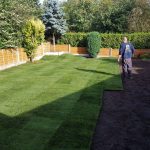 A professional gardener in Timperley will take the hassle out of gardening.